Mini Bus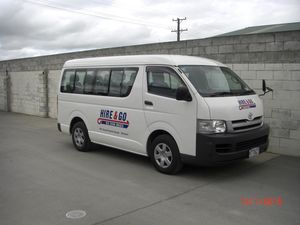 Description
We have 2 11-Seater Mini Buses, perfect for those occasions where you need that bit more space. Rear seats are removable upon request, 91 Unleaded.
Hire Charges
Option 1: $200 Day Including Unlimited Kilometres
Option 2: $45 /Day + 45c per Kilometre
All options are exclusive of fuel, the vehicle will be provided with a full tank of fuel and should be returned in the same condition.