Generator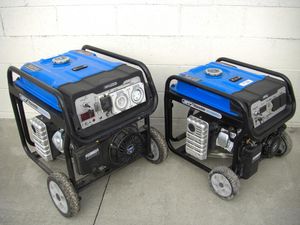 Description
On wheeled trolley for easy transporting and moving around sites. Quiet constant power. Electric Start/Pull Start.
Continuous Output: 4 kva
Standby Output : 5 kva
AC Voltage: 240 V
Frequency: 50 Hz
Single Phase

Safety Notes
Be cautious of exhaust fumes in confined spaces
A Residual Current Device (RCD) should be used in conjunction with the generator.

Hire Charge
$50 Half Day
$70 Full Day