Digger 1.7 Tonne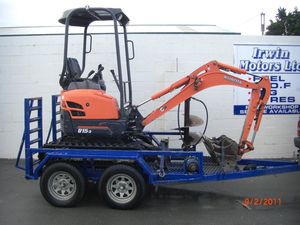 Description
For those smaller jobs or where site access is difficult. Requires more than 2 tonne towing capacity vehicle. Excavator is provided with trailer and includes digging and cleaning buckets.

Safety
The following protective equipment is recommended when operating:
Ear Defenders
Boots
Overalls
Be cautious of exhaust fumes

Hire Charges
$50 Hour
$170 Half Day
$250 Full Day

For added capabilities see the available Digger Augers.