SWAP & GO LPG Bottles
We now offer a SWAP AND GO 9kg LPG bottles.
NO Membership
NO Waiting
NO Extra Cost if Bottle has Expired
* LPG Bottle does need to be in a tidy condition (ie no rust or dents)
* We can still fill your own gas bottles.
Why Is Antifreeze Used in Vehicles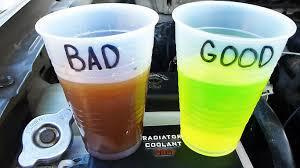 As well as preventing water from freezing up, antifreeze raises the boiling point of engine coolant to prevent overheating. Antifreeze also protects your engine from corrosion, aids heat transfer, and prevents scale from building up internally.
Winter Motoring Tips
Check your vehicle is ready by using the POWDERY checklist as a good reminder:
Petrol or Diesel - Have you got enough
Oil - Check levels once a month
Water - Check radiator and screen wash regularly
Damage - Check wipers, lights etc for signs of wear or damage and make sure windscreens, windows and lights are clear at all times
Electrics - Check lights, indicators and controls are working properly
Rubber Tyres - Are they inflated to the correct pressure, legal, with good tread and free from damage
You - Are you fit to drive? Have you slept well? Are you taking medication that may make it unsafe for you to drive?