Xmas Functions - Hire a Mini Bus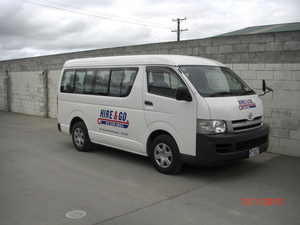 Christmas Functions - Hire a 11 Seater Mini Bus
We charge the cheapest of the 2 following options:
$200 Unlimited kms plus fuel
$45/day plus 45c/km plus fuel
Driver must be over the age of 25 years
Warrants of Fitness
Is your Warrant of Fitness due for your vehicle, trailer, boat or caravan before Christmas?
To avoid the Christmas rush we can postdate your Warrant of Fitness up to 2 weeks i.e. If your Warrant of Fitness falls due on 24 December 2018 we can do an inspection on 10 December and your warrant will fall due either in 24 June 2019 or 24 December 2019 depending upon the year of registration. You won't lose any days getting your Warrant done earlier.
Book Now - Phone: 03 236 8623