Digger 2.5 Tonne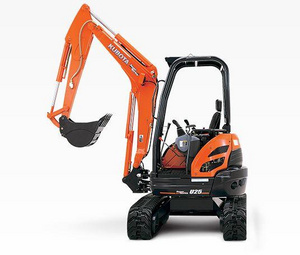 The agility to get into the tightest spots and the performance to work its way out. U25-3S Tough job got you in a corner? Put a U27 to work on it. Zero-tail swing keeps the tail within the width of the tracks, so you can turn the house throughout its 360-degree turning radius without worrying about what is to the side or behind you. Zero-tail swing also ensures excellent balance, stability and fast operation, making the U27 ideal for jobs in congested areas.
Maximum Digging Depth: 2.810mm
Maximum Digging Height 4.530mm
Maximum Digging Radius at Ground 4.670mm
Excavator is provided with trailer and includes digging and cleaning buckets.

Safety
The following protective equipment is recommended when operating:
Ear Defenders
Boots
Overalls
Be cautious of exhaust fumes

Hire Charges
$200 Half Day
$300 Full Day