Skid Steer Loader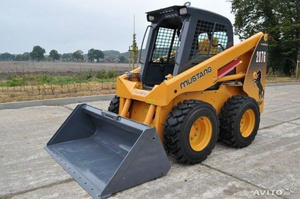 Being able to turn 360 degrees within its own length makes the Skid Steer Loader a very maneuverable machine in confined spaces.
It has a 4 in 1 bucket fitted that allows the operator to use as a bucket or open the bucket and use as a blade.
Great for section clearing, levelling and general clean up work.
Machine comes on a trailer. Requires a 3.5 tonne towing capacity vehicle.
Machine Width: 1750mm
Height: 2000mm
Dimensions
Safety
The following protective equipment is recommended when operating:
Ear Defenders
Boots
Overalls
Be cautious of exhaust fumes

Hire Charges
$200 Half Day*
$300 Full Day*
* Plus Fuel